1 thru 15 of 2593 Stories
President Donald Trump and his team are distorting the facts in explaining the administration's decision to stop California from setting its own emission standards for cars and trucks.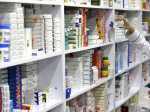 A cheap, daily pill that combines four drugs has been tested for the first time in the United States to see if it works as well among low-income Americans as it has in other countries to treat conditions leading to heart attacks and strokes.
A top NASA manager cast doubt Wednesday on the space agency's ability to land astronauts on the moon by 2024.
One California lawmaker is already working on a way to preserve at least some of the state's environmental muscle: Rebates for electric cars.
For the first time in nearly a century, a rare California trout species will swim in a mountain creek that is its native habitat, marking a major milestone that conservationists hope will lead to a thriving population.
President Donald Trump threatened to unleash the Environmental Protection Agency on San Francisco Wednesday after a California visit during which he blamed the homelessness crisis on "liberal" policies.
A new vaccine deliberately constructed to prevent the poliovirus from regaining virulence may be the answer.
The key to carbon dioxide's strong influence on climate is its ability to absorb heat emitted from our planet's surface, keeping it from escaping out to space.
Just 2% of the ocean floor is filled with coral, but the branching structures — shaped like everything from reindeer antlers to human brains — sustain a quarter of all marine species.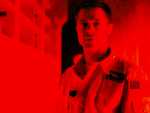 Brad Pitt, star of the new space movie "Ad Astra," had a burning question for a real-life astronaut.
People behind spiked products have operated with impunity, in part because the business has boomed so fast that regulators haven't caught up while drug enforcement agents have higher priorities.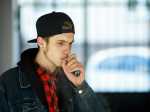 Many people don't know what is contained in these vaping devices, what the reported health effects actually mean, and, most importantly, why all of this developed so quickly, considering that e-cigarettes have only been popular for fewer than 10 years.
Ten years ago, when archaeologists working near the Italian city Modena discovered two human skeletons buried with clasped hands, it wasn't possible to determine anything about who they had been. But now researchers can say this much: They were two men.
With more money — the government had a record $2.4 billion to spend on Alzheimer's research this year — the focus has shifted to exploring multiple novel ways of attacking a disease now considered too complex for a one-size-fits-all solution.
President Donald Trump gets some of his worst marks from the American people when it comes to his handling of climate change, and majorities believe the planet is warming and support government actions that he has sometimes scoffed at.
1 thru 15 of 2593 Stories