A black student at a North Carolina high school infiltrated and exposed a racist student online chat, but it's unclear if everyone in the chat is facing consequences.
Russia's interference in the 2016 U.S. election has generally been seen as two separate, unrelated tracks: hacking Democratic emails and sending provocative tweets. But a new study suggests the tactics were likely intertwined.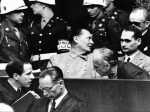 Audio recordings from the Nuremberg trials of Nazi leaders will be made available to the public for the first time in digital form after a nearly two-year process conducted in secret.
Cybercriminals are using new technology and exploiting existing online vulnerabilities as they shift their focus to larger and more profitable targets, the European Union's police agency said in a report published Wednesday.
Apple became the latest company targeted for Chinese pressure over protests in Hong Kong when the ruling Communist Party's main newspaper criticized the tech giant Wednesday for a smartphone app that allows activists to report police movements.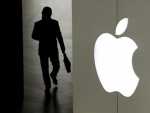 For people in Hong Kong angry over tactics used by the police to break up anti-government protests, the HKmap.live app was a handy little tool. For Apple Inc., that proved to be a problem.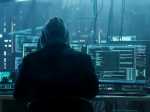 A California man has been convicted of posting online threats and sending malicious messages to relatives of victims of the 2018 Florida school shooting.
While steering clear of singling out Chinese tech company Huawei, an EU security risk assessment identified "states or state-backed actors" as the most serious and likely culprits to carry out sophisticated attacks on new 5G networks.
Facebook has agreed to pay $40 million to advertisers who said it inflated the amount of time its users watched videos.
While small and mid-sized businesses are increasingly targets for cybercriminals, companies are struggling to devote enough resources to protect their technology from attack.