Using a panel of 2,000 pet owners, results found that 34 percent of parents prefer their furry friends to their own flesh and blood.
Nowadays, consumers shop online for just about everything. So you've likely experienced the stinging disappointment when a TV, piece of furniture or something else you ordered finally arrives on your doorstep — damaged.
Having to stay on hold for too long, being transferred multiple times and dealing with grumpy employees are just some of the poor customer service experiences Americans deal with.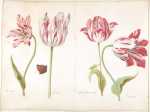 "Botanical Sketchbooks" (Princeton Architectural Press, 2017) offers a compendium of botanical illustrations by 80 artists from around the world.
Walgreens and a Google affiliate are testing drone deliveries that can put drugstore products on customer doorsteps minutes after being ordered.
Launched in 2010, the Pets for Life program now operates in at least 27 cities and towns, including Atlanta, where it began in 2012. The program provides free or low-cost veterinarian services, supplies and food.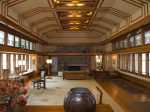 A small but important exhibit at the Metropolitan Museum of Art explores a little-known facet of architect Frank Lloyd Wright's creations: his line of wallpapers, printed and woven textiles, and other home goods designed for the public.
"Uptown Funk," "Read All About It" and "Work" are three of the songs on America's cleaning playlist, according to new research.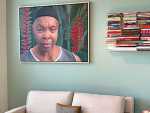 Gallery director Asa Wolf offers pro tips on selecting, purchasing and displaying art in your home.
Hasbro is giving plastic packaging the boot. The toy maker said Tuesday that all its packaging for new products will be mostly plastic free by the end of 2022.