The union representing workers at pork processing plants sued the federal government on Monday to challenge a new rule that allows companies to set line speeds and turn over more food safety tasks to company employees.
Students at a North Carolina university say their dining hall is serving them undercooked food and broccoli filled with worms.
Arguably the crown jewel of the poultry world, duck in all of its unctuous decadence beckons us, especially with the chilly months approaching. Here are four can't-miss restaurants for your canard craving.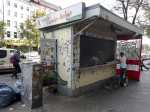 One of Berlin's most popular kebab stands, in a city famous for its Turkish-style kebabs, has been temporarily shut down after an early morning fire.
Americans throw away 103 pounds of spoiled food from their fridge every single year, according to new research
Shopping ethically starts with educating yourself and supporting the products and companies that align with your values. Here's what you can do to become a more ethical consumer.
If you're an introvert who's a morning person and enjoys "Law and Order," then there's a good chance you prefer your coffee black.
October is here, and that means local breweries are pouring seasonal favorites. Four recently opened venues celebrate the best of the craft brewery scene.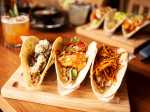 Yes, there is a day for everything, but when it comes to tacos, we don't mind.
While trying to lose weight, Becky Beach found assistance in an unlikely place: thousands of online videos featuring people binging on massive amounts of ramen, burgers, chicken wings and seafood boils brimming with crab and lobster.