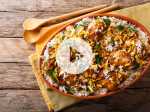 "Great British Bake Off" contestant Chetna Makan offers her take on this classic chicken and rice dish.
If you're a lover of liver from duck or geese, your days of gorging on the delicacy are numbered in California.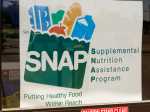 The Trump administration says benefits under the Supplemental Nutrition Assistance Program, also known as food stamps, will be funded through February should the government shutdown continue.
Nutritionists and other health scientists now have more recent evidence that not all fats have adverse effects.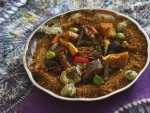 Food enthusiasts are going global to showcase the varied cuisines of Africa.
Growers in the No. 1 wild-blueberry state suffered another bad year, but agriculture officials say there are reasons to believe Maine's historic and troubled industry is about to turn a long-awaited corner.
With springtime comes the desire to shed those few extra pounds, in preparation to don swimsuits and head to the pool. This year, new obesity research is making it easier to find a pathway that is right for us.
If you're planning to try to lose weight in 2019, you're sure to find a fierce debate online and among friends and family about how best to do it. It seems like everyone has an opinion, and new fads emerge every year.
A restaurant worker scribbled the word "fag" on a napkin and slipped the offending slur into a customer's takeout sack along with his order. Now that worker has gotten sacked himself, and the restaurant has posted a public apology.
Towering seafood, dry-aged steaks and a luxe interior provide the quintessential steakhouse experience in New York City's Greenwich Village.