1 thru 10 of 4261 Stories
This summer, Chicago takes rooftop dining to new heights with a slew of contemporary concepts that reflect Chicago's culinary talent and distinct neighborhoods including the Fulton Market District, Navy Pier, The Loop and Old Town.
Territory offer fully cooked meals from local chefs, prepared with insights from nutritionists to ensure what you're getting out of your meal is as bountiful as what's on the plate.
A Kentucky distillery says efforts are underway to recover thousands of barrels of bourbon at a massive storage warehouse that partially collapsed during a thunderstorm.
A New Orleans po-boy shop featured in "The Simpsons" and a video by Drake is serving up its last sandwiches this summer.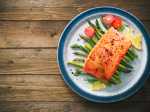 AquaBounty hasn't sold any fish in the U.S. yet, but it says its salmon may first turn up in places like restaurants or university cafeterias, which would decide whether to tell diners that the fish are genetically modified.
Cracker Barrel says it won't host an event by a Tennessee church whose pastor was a detective who preached that the government should execute gay people.
If you're a red meat-eater, there's a good chance you're eating more of it than you should.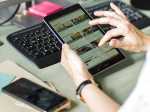 A growing number of services use technology to help reduce food waste.
A great deal could be written about barbecue, and much of it already has been. But this recent offering from the University of Georgia Press demonstrates there's clearly room for one more.
Intermittent fasting is a method of dieting that restricts the amount of time you are allowed to eat. The appeal of these diets is that you don't need to count calories or eat certain foods. But there are so many versions, it's hard to know which is best.
1 thru 10 of 4261 Stories