Shopping ethically starts with educating yourself and supporting the products and companies that align with your values. Here's what you can do to become a more ethical consumer.
Low-cost fashion retailer Hennes & Mauritz AB says its third-quarter profit jumped 25% to 5 billion kronor on strong summer sales as the Swedish group's recovery is well underway after a strategy shift.
Kerby Jean-Raymond of Pyer Moss has called out Imran Amed, founder and editor in chief of the influential publication The Business of Fashion, for cultural appropriation after a series of encounters culminating at a gala as Paris Fashion Week ended.
In her first solo ready-to-wear show since Karl Lagerfeld's death, Chanel designer Virginie Viard had a lot to prove.
Mets slugger Pete Alonso visited the National September 11 Memorial & Museum on Tuesday to donate the custom cleats and baseball bat honoring first responders that he used in a game on the 18th anniversary of the terrorist attacks.
For years, teens flocked to Forever 21's massive stores at the nation's malls for its speedy take on fashion, like its $5 shimmery halter tops and $25 dresses.
Riding on the increased focus on the fight against climate change, the fashion industry's eco-pioneer Stella McCartney turned parts of her Paris Fashion Week show into a manifesto on ecology.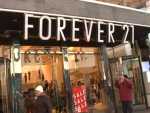 Low-price fashion chain Forever 21, a once-hot destination for teen shoppers that fell victim to its own rapid expansion and changing consumer tastes, has filed for Chapter 11 bankruptcy protection.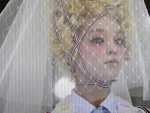 A less-is-more philosophy at Valentino had celebrity guests, including American singer Camila Cabello and model Naomi Campbell, vigorously applauding.
Half of Americans admit deciding on an outfit is the most stressful part of dining out, according to new research.