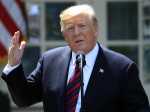 For all of President Donald Trump's talk of winning, his lawyers are using a legal argument that many scholars say is a pretty sure loser as his team tries to defy congressional attempts to investigate him.
Elizabeth Warren was the last of eight presidential candidates to take the stage at Texas Southern University last month when she was pressed for a solution to black women dying during childbirth at far higher rates than white women.
The vote count in Australia's general election on Saturday was proving closer than opinion polls had predicted, with the ruling conservative coalition appearing more likely to form a government than the favored center-left opposition party.
The health care debate has Democrats on Capitol Hill and the presidential campaign trail facing renewed pressure to make clear where they stand.
First came the sternly worded letters. Then the subpoenas. Now the votes to hold Trump administration officials in contempt of Congress.
President Donald Trump says he thinks "some people" may have an issue with 2020 Democratic rival Pete Buttigieg's same-sex marriage, but he thinks "it's great."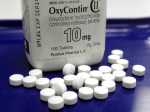 Five more state attorneys general announced legal filings Thursday seeking to hold the company that makes OxyContin responsible for an opioid addiction crisis that's now the leading cause of accidental deaths across the country and in many states.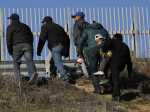 President Donald Trump is moving fast to spend billions of dollars to build a wall on the Mexican border with money secured under his declaration of a national emergency, but he first must get past the courts.
Conservative lightning rod Roy Moore of Alabama, narrow loser of a turbulent special election for Senate in 2017, is considering a fresh run next year.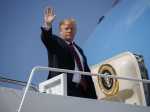 President Donald Trump says he hopes the U.S. is not on a path to war with Iran amid fears that his two most hawkish advisers could be angling for such a conflict with the Islamic Republic.