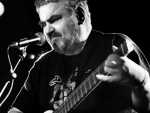 Daniel Johnston, a quirky folk singer-songwriter and visual artist whose offbeat career and struggles with mental illness brought him a cult following and inspired a documentary film, has died at age 58.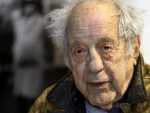 Robert Frank, a giant of 20th century photography whose seminal book "The Americans" captured singular, candid moments of the 1950s and helped free picture-taking from the boundaries of clean lighting and linear composition, has died. He was 94.
Chris March, fashion designer and star of "Project Runway" Season 4, has died. He was 56.
Valerie Harper, who scored guffaws, stole hearts and busted TV taboos as the brash, self-deprecating Rhoda Morgenstern on back-to-back hit sitcoms in the 1970s, has died.
David H. Koch, executive vice president of Koch Industries Inc. and a long-time philanthropist, has died at age 79.
Actor Peter Fonda, the son of a Hollywood legend who became a movie star in his own right after both writing and starring in the counter-culture classic "Easy Rider," has died.
Greek sculptor Takis, known for artworks that made use of technology, motion and light and were displayed in art galleries and museums around the world, has died, his foundation said Friday. He was 93.
Henri Belolo, who co-founded Village People and co-wrote their classic hits "YMCA," ''Macho Man" and "In the Navy," has died. He was 82.
Nobel laureate Toni Morrison, a pioneer of modern literature whose imaginative power in "Beloved," ''Song of Solomon" and other works transformed American letters by dramatizing the pursuit of freedom within the boundaries of race, has died at 88.
A granddaughter of Robert F. Kennedy, who was assassinated in 1968 while running for president, has died. Saoirse Kennedy Hill was 22.