1 thru 10 of 27941 Stories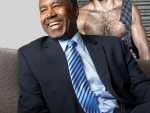 Housing and Urban Development Secretary Ben Carson is coming under fire this week after the Washington Post reported that he made transphobic remarks at an internal meeting to other H.U.D. employees.
President Donald Trump repeatedly defended himself Friday against an intelligence whistleblower's potentially explosive complaint, including an allegation of wrongdoing in a reported private conversation Trump had with a foreign leader.
A General Motors offer to invest $7 billion in U.S. facilities includes $2 billion from joint ventures and suppliers for new plants that would pay workers less than the top union wage, a person briefed on the matter said.
President Donald Trump and his team are distorting the facts in explaining the administration's decision to stop California from setting its own emission standards for cars and trucks.
The Washington, D.C., Council is considering legislation that would bar people charged with violent offenses from claiming they acted in self-defense after learning the victim was gay or transgender.
A transgender prison inmate who sued the state of New York, saying she was raped in a men's prison, has died of cancer days before she was to be freed on parole.
Police warned the top officials of a Utah school district about an ex-employee who had told his co-worker he wanted to "see what it feels like" to murder someone and attack "women or gays."
CNN will air a 4-and-a-half hour long town hall on LGBTQ issues, hosted by the Human Rights Coalition on October 10. The event, titled "Power of Our Pride," will not feature Sen. Bernie Sanders or entrepreneur Andrew Yang.
President Donald Trump is dismissing as fake news and "presidential harassment" a report that he made an unspecified promise during a phone call to a foreign leader that led to a whistleblower complaint.
A top NASA manager cast doubt Wednesday on the space agency's ability to land astronauts on the moon by 2024.
1 thru 10 of 27941 Stories