1 thru 10 of 6084 Stories
Indonesia's president urged lawmakers on Friday to delay a vote on a proposed new criminal code amid mounting criticism of the bill, which opponents say threatens democracy and discriminates against minorities.
At a time when bigotry seems on the rise around the world and doors are being shut, Canadian Prime Minister Justin Trudeau has become known as a champion of diversity.
Canadian leader Justin Trudeau's campaign moved to contain a growing scandal, following the publication of a yearbook photo showing him in brownface makeup at a 2001 costume party. The prime minister apologized and begged Canadians to forgive him.
Stories of survival are trickling out across northern Bahamas as the initial shock wears off from Hurricane Dorian, one of the strongest Atlantic hurricanes in history. And the extent of the storm's terror lingers on in the minds of many.
A whistleblower's complaint shows that Facebook has inadvertently provided two extremist groups with a networking and recruitment tool by producing dozens of pages in their names.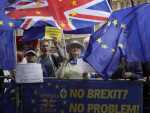 The risk of Britain leaving the European Union without a divorce deal remains "very real," European Commission chief Jean-Claude Juncker declared Wednesday as EU lawmakers debated the ramifications of a no-deal Brexit.
Nepal seized the lead in equal rights for sexual minorities in South Asia four years ago with a new constitution that forbids all discrimination based on sexual orientation. Even citizenship certificates and passports now allow a "non-male, non-female" ca
Albert Nabonibo shocked many Rwandans in August when he revealed in an interview with a Christian YouTube channel that he is gay in a country where such a public assertion of homosexuality is unheard of.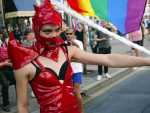 Police in Serbia briefly clashed with far-right supporters who tried to prevent a gay pride parade attended by the country's openly gay prime minister on Sunday.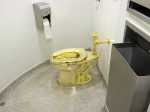 Thieves have stolen a unique solid gold toilet worth up to 1 million pounds ($1.25 million) from the birthplace of British wartime leader Winston Churchill.
1 thru 10 of 6084 Stories