Gay Atlantic City: The Latest
Anyone can whistle, Stephen Sondheim once wrote. Except, perhaps, gay people. It is a theory John Waters think might be true.
A little-noticed study from China found that heavier Chinese patients afflicted with COVID-19 were more likely to die than leaner ones, suggesting a perilous future awaited the U.S., whose population is among the heaviest in the world.
Terrell and Jarius Joseph, a gay couple in Atlanta, both 27 years old, became parents... twice! And in the course of five weeks. The couple's story was recently featured on GMA.
Adam Walker, a transgender man from Tennessee, discusses life since coming out and being a single father to two boys in The Daily Mail.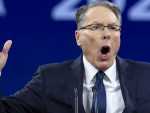 New York's attorney general sued the National Rifle Association on Thursday, seeking to put the powerful gun advocacy organization out of business.
Now, more than ever, we're turning to famous TV actors and actresses and popular reality stars to whisk us away (if only for an episode) to a world other than our own.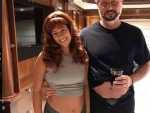 Jerry Falwell, Jr. phoned into a morning radio show in the wake of an Instagram photo that showed him standing next to a woman who was not his wife, with both their trousers unzipped and a beverage in his hand.
Boston's Lyric Stage found themselves in a public relations nightmare over posts (some since deleted) on Facebook that led to the Marketing and Public Relations director being dismissed.
Beginning on Friday August 7 at 2pm, and every week throughout the month, Lady Gaga will host a new radio show — "Gaga Radio" — on Apple Music.
Fresh off their star turns on "The Politician" and "Schitt's Creek," respectively, Bette Midler and Dan Levy will feature in the new HBO comedy "Coastal Elites" on September 12.

Anderson Cooper spoke with David Hart, the husband of an ICU doctor who died last month of COVID-19 and heard about how Hart discarded his PPE to say his goodbyes.
Sexual obsession, fetishism, and existential dread combine with a murder mystery of a different sort in "The Ogre Life," a neon-tinged noir set in the murky world of amateur body building.
Facebook has deleted a post by President Donald Trump for violating its policy against spreading misinformation about the coronavirus.
The online bond hearing for a Florida teen accused of hacking prominent Twitter accounts was interrupted Wednesday by rap music and pornographic videos from users who apparently disguised their names.
Numerous insurers across the country have announced plans to hike rates next year, though some have proposed cuts.
About 1 million Fiat Chrysler vehicles with four-cylinder engines in the U.S. may spew too much pollution, and the company is working with government officials on a recall.
"Queer Eye"'s resident food expert cooks for Kiernan Shipka ("Chilling Adventures of Sabrina," "Mad Men." Stick around for a special appearance by her dog, Frankie!
"There's a sense of desperation that we need to do something else," said Dr. Ashish Jha, director of Harvard's Global Health Institute.
Germany will require people arriving from countries deemed high risk, such as the United States, to take coronavirus tests starting this weekend.
An adult male entertainment company is seeking participants in a "no load refused gang bang" to be filmed next month. But are they skirting COVID guidelines?