Top Story
NBC reports that Ed Buck, who has made donations to the campaigns of several Democratic politicians, is now facing new charges including "allegations of luring men across stat...
1 thru 10 of 54301 Stories
Terrell and Jarius Joseph, a gay couple in Atlanta, both 27 years old, became parents... twice! And in the course of five weeks. The couple's story was recently featured on GMA.
Adam Walker, a transgender man from Tennessee, discusses life since coming out and being a single father to two boys in The Daily Mail.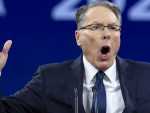 New York's attorney general sued the National Rifle Association on Thursday, seeking to put the powerful gun advocacy organization out of business.
Now, more than ever, we're turning to famous TV actors and actresses and popular reality stars to whisk us away (if only for an episode) to a world other than our own.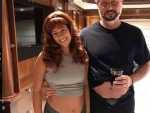 Jerry Falwell, Jr. phoned into a morning radio show in the wake of an Instagram photo that showed him standing next to a woman who was not his wife, with both their trousers unzipped and a beverage in his hand.
Anderson Cooper spoke with David Hart, the husband of an ICU doctor who died last month of COVID-19 and heard about how Hart discarded his PPE to say his goodbyes.
A former producer of "The Ellen DeGeneres Show" spoke out against the titular talkshow host in an interview with "Inside Edition" and didn't hold back about her ex-boss.
A 34-year-old transgender woman of color was stabbed and killed on July 28 at a vigil in Portland, Oregon, that was being held for another victim of homicide.
When a right-wing populist party won the right to govern Poland five years ago, Piotr Grabarczyk feared "bad things" might happen to gay men like him and other LGBT people. He sometimes considered leaving the country, but waited.
The online bond hearing for a Florida teen accused of hacking prominent Twitter accounts was interrupted Wednesday by rap music and pornographic videos from users who apparently disguised their names.
1 thru 10 of 54301 Stories