Gay Atlantic City: The Latest
A bomb went off Jan. 23 at a California church that is known for its pastor's attacks on LGBTQ people, women, Black Lives Matter, and the Jewish community. The church had faced protests for its extremist views.
Defense Secretary Lloyd Austin, in his first directive since taking office, has given his senior leaders two weeks to send him reports on sexual assault prevention programs in the military, and an assessment of what has worked and what hasn't.
The queens reunited in Episode 4 — let the competition begin! The final runway, "Trains... for Days" catapulted some to the front of the pack and left others in the caboose. Find out what we thought of this week's fashion.
Dustin Poirier stopped Conor McGregor with a flurry of punches midway through the second round Sunday, avenging his loss to the Irish superstar with a knockout victory at UFC 257.
A fast-spreading variant of the coronavirus that causes COVID-19 has been found in at least 20 states, and people are wondering: How do I protect myself now?
A scholarly paper based on surveys of gay and bisexual men finds that while PrEP use has increased, only a fraction of men who have sex with men have taken it up — and a third of those abandon PrEP over time.
The son of a high-profile, and intensely anti-LGTBQ, politician came out on Instagram, dressed in rainbow shorts, holding a Pride flag, and declaring himself to be "gay AF."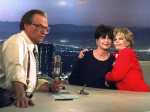 Larry King was easy to poke fun at, particularly late in his career at CNN: the pinched look, guffaws and coke-bottle glasses, the suspenders and old-time microphone on the desk in front of him.
When Mike Lindell, better known to TV viewers as the MyPillow Guy, went to the White House last week to try to persuade President Donald Trump to keep pushing bogus theories about the election, he came away disappointed.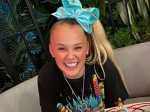 YouTube star Jojo Siwa has confirmed she's gay after sparking rumors earlier this week.
A Pennsylvania legislator shared on Facebook an image mocking the appearance of the state's recently departed health secretary, a transgender woman who has been nominated to serve in the Biden administration, and then offered a general apology Saturday.
It was announced Friday that "Schitt's Creek" star and co-creator Dan Levy will host "Saturday Night Live" next month.
LGBTQ bars and restaurants in greater Los Angeles are struggling to survive the second, and latest, COVID lockdown. Crowdfunding has proven to be a lifeline for many.
There is some evidence that a new coronavirus variant first identified in southeast England carries a higher risk of death than the original strain.
Someone in Michigan bought the winning ticket for the $1.05 billion Mega Millions jackpot, which is the third-largest lottery prize in U.S. history.
The CEO of Stellantis, the carmaker created from the merger of PSA Peugeot and Fiat Chrysler, said Tuesday that the tie-up will help preserve jobs, factories and the 14 storied brands.
Are you stumped on what to give your better half this Valentine's Day? Make it personal with a unique gift that shows your creativity as well as your love.
Americans could take some cautionary lessons from South Africa, the nation that fared the worst during the HIV/AIDS epidemic because of the many stumbles and mistakes of its different governments.
"We need to build our economy back, better than ever, and the Department of Transportation can play a central role in this," the 39-year-old former mayor of South Bend, Indiana, intends to tell the Senate Commerce Committee.
The new owners of Amsterdam's oldest gay bar have made a surprising change: The sign that used to read "Spijkerbar" now sports the name and logo of the furniture store Ikea.