Review: 'Ghost Dog: The Way of the Samurai' is Masterful, Stunning in 4K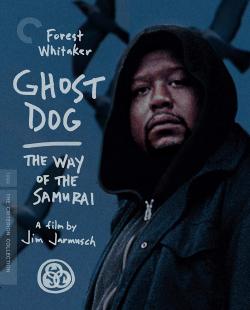 Since the beginning of his career, Jim Jarmusch has proved himself an eclectic artist characterized by both his cinematic influences and his own creative instincts. This is wholly indicative of his 1999 work "Ghost Dog: The Way of the Samurai," which has just arrived on The Criterion Collection in a stunning new 4K digital restoration on Blu-ray. Supervised and approved by Jarmusch, the image is sharp and vibrant, providing at-home viewers with the perfect opportunity to discover or revisit this near-masterpiece.

It's a film that blends the crime dramas of Jean-Pierre Melville and Seijun Suzuki, both blatant inspirations for the final product we're seeing in "Ghost Dog," while also dabbling in the philosophical musings that Jarmusch is often known for. Usually, it's characters chatting over a shared journey, but "Ghost Dog: The Way of the Samurai" channels into the viewpoints and style of other Jarmusch works like "Paterson" in 2016. Punctuating the film are passages from "Hagakure: The Book of the Samurai," by the early-eighteenth-century monk, Yamamoto Tsunetomo, and they help define the film for what it is: A metaphysical meditation on a contract killer who lives by a very specific code. It's fascinating.

Complementing the incredibly engaging premise is cinematography by the great Robby Müller and a throbbing hip-hop-inspired score by the Wu-Tang Clan's RZA, both of which combine to give the film pulsing energy that never lets up. All at once, it's both edge of your seat and completely Zen.

Interested in more of those "Hagakure" quotes? You're in luck because this Criterion Collection release includes a mini-booklet featuring the passages from the movie and more. This is like a cherry on top of an already impressive array of bonus features, which includes new interviews, featurettes, and more. The full lineup of supplemental material is as follows:

• Alternate isolated stereo music track
• New Q&A with Jarmusch, in which he responds to questions sent in by fans
• New conversation between actors Forest Whitaker and Isaach De Bankolé, moderated by film scholar Michael B. Gillespie
• New interview with casting director Ellen Lewis
• New interview with Shifu Shi Yan Ming, founder of the USA Shaolin Temple
• "Flying Birds: The Music of 'Ghost Dog,'" a new video essay on RZA's score by filmmaker Daniel Raim
• "The Odyssey: A Journey into the Life of a Samurai," a 2000 program on the making of the film
• Deleted scenes and outtakes
• Archival interviews


"Ghost Dog: The Way of Samurai" is now available on The Criterion Collection Blu-ray.
Comments on Facebook