Top Story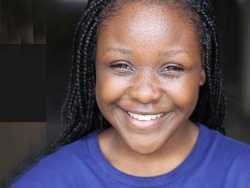 A British revival of the stage version of "The Color Purple" was set to star Oluwaseyi Omooba - until anti-LGBTQ Facebook comments posted by the actor in 2014 came to li...
1 thru 10 of 13398 Stories
Jordan Peele has done it again. Two years after the filmmaker's "Get Out" became a box-office sensation, his frightening follow-up, "Us," debuted with $70.3 million in ticket sales, according to studio estimates Sunday.
This Dutch tale is of two college-aged men who have to deal with their their cultural differences if their path to true love is to run smootly.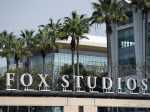 When the Walt Disney Co.'s $71.3 billion acquisition of Fox was completed at 12:02 a.m. Wednesday, the storied lot — the birthplace of CinemaScope, "The Sound of Music" and "Titanic" — no longer housed one of the six major studios.
Director S. Craig Zahler returns to the crime genre with "Dragged Across Concrete," a film about two dirty cops and recently released inmate who cross paths during a gold heist.
Director/writer/provocateur Joel Potrykus is back with another epic about being a dirtbag in capitalist America with "Relaxer." The film reunites the director and his "Buzzard" star Joshua Burge.
The Daily Mail is reporting that execs from Paramount Pictures are demanding Dexter Fletcher, the director of the Elton John biopic "Rocketman," and producer Matthew Vaughn cut a 40-second gay sex scene to score a PG-13 rating.
Despite previously saying he'd be down to star in a sequel to the gay romance drama "Call Me By Your Name" actor Armie Hammer has apparently changed his tune.
EDGE caught up with Jack Tracy to discuss the rigors and opportunities of his hands-on, low-budget filmmaking, delve into the fantastical mirror that "Snowflake" holds up to our times, and hear about his many ongoing projects.
The new trailer for Quentin Tarantino's new film "Once Upon a Time in Hollywood" is here.
"Good Boys" is fantastically self-aware and has an organic humor that never feels like it's trying to be anything other than what it should be.
1 thru 10 of 13398 Stories