Top Story
Miley Cyrus is being hit by a wave of backlash after she took to her Instagram Live Sunday and told fans that they "don't have to be gay" because "there are goo...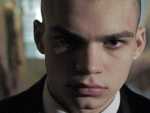 The 31st edition of NewFest, New York's LGBTQ Film Festival, features more than 160 films (inclusive of shorts) from 32 countries and runs October 23-29th. EDGE's Frank Avella offers his choices for what to see at this year's festival.
A transgender man filed a lawsuit in Los Angeles court last week, alleging actor Rosario Dawson and her family used transphobic language towards him as well as subjected him to violent abuse.
Ms. Minaj wants you to know she's now officially Mrs. Petty.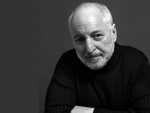 André Aciman, author of "Call Me By Your Name," is writing a follow-up story to give "a sense of closure and finality" to the characters of Elio and Oliver. Check out some highlights from two new interviews with the author here.
A federal judge on Tuesday refused to dismiss Chicago's lawsuit against former "Empire" actor Jussie Smollett.