1 thru 10 of 2150 Stories
Just two months after a wildfire wiped out Paradise, California, officials are gearing up for this year's fire season and fear the government shutdown could make it even more difficult than one of the worst in history.
Of all the issues at stake as President Donald Trump and Democrats wrangle over his prized border wall, the latest snag is whether bargaining over the proposal should come before or after shuttered government agencies reopen.
A prominent American anchorwoman on Iranian state television has been arrested by the FBI during a visit to the U.S., the broadcaster reported Wednesday, and her son said she was being held in a prison.
If they punch back too hard, they could be accused of playing Trump's game. If they ignore him entirely, they risk appearing unprepared to take on a president who knows few boundaries.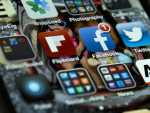 Consumer advocates and the data-hungry technology industry are drawing early battle lines in advance of an expected fight this year over what kind of federal privacy law the U.S. should have.
A suicide bombing claimed by Islamic State militants killed at least 16 people, including two U.S. service members and two American civilians in Syria a month after President Trump declared ISIS defeated and said he was pulling out U.S. forces.
The Environmental Protection Agency hit a 30-year low in 2018 in the number of pollution cases it referred for criminal prosecution, Justice Department data show.
Despite his seemingly endless string of racist comments and insults about immigrants, Iowa Rep. Steve King had the Republican Party's backing through nine elections. So why the GOP outrage now?
President Jair Bolsonaro on Tuesday signed a decree making it easier for many Brazilians to own firearms, the first of many expected changes by the nascent administration to overhaul gun laws in the nation that leads the world in total homicides.
Rihanna is suing her father over his use of their last name for a business.
1 thru 10 of 2150 Stories