Top Story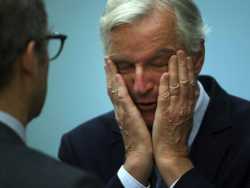 European Union and British negotiators failed to reach a breakthrough in Brexit talks during a frantic all-night session and will continue seeking a compromise on the eve of Thursd...
1 thru 10 of 13746 Stories
The Aids Healthcare Foundation (AHF) called on October 5 for Gilead Sciences Inc. to cut prices of pre-exposure prophalaxis drug Descovy. The new medication,was recently FDA approved amid controversy concerning its limited lab testing demographics.
British Prime Minister Boris Johnson's career of disdain for the European Union was a thing of the past on Thursday as he and the bloc's leaders celebrated their long-sought Brexit deal.
With a trial looming, major drug distributors and manufacturers are pressing to settle thousands of claims against them related to the nation's persistent opioid crisis.
The tariffs the Trump administration is about to impose on wine, liquor and cheese from Europe couldn't come at a worse time for small retailers.
Nearly a million children could lose their automatic eligibility for free school lunches under a Trump administration proposal that would reduce the number of people who get food stamps.
Juan Rossi walks between rows of green wheat at his farm in one of Argentina's most fertile agricultural regions, worrying about the future of the farming sector that is the main economic engine of this country.
China appealed to Washington for a quick end to their trade war but gave no indication Thursday what additional steps Beijing might want before carrying out what President Donald Trump says is a promise to buy up to $50 billion of American farm goods.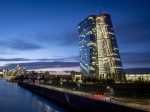 Inflation in the 19-country eurozone has fallen to its lowest rate since November 2016.
Britain and the European Union said Thursday that they have struck an outline Brexit deal after days of intense see-saw negotiations — though it must still be formally approved by the bloc and ratified by the European and U.K. Parliaments.
A dozen Democrats seeking the presidency tussled Tuesday night in a debate packed with policy, flubbing some details in the process.
1 thru 10 of 13746 Stories