Top Story
The U.S. government is forcing a Chinese company it doesn't trust to sell the gay dating app Grindr by 2020, according to a report from CNN.
1 thru 10 of 12630 Stories
Just what constitutes an expression of consent is a hotly debated topic in the justice system and in society at large.
President Donald Trump is using "treason" rather lightly as he assails unidentified U.S. officials for investigating operatives of his campaign in 2016. There's no allegation or even suggestion that they committed any actual crime.
For years, when Bokoshe residents were outside, the powdery ash blowing from the trucks and the ash dump on the edge of town would "kind of engulf you." Their experience might foretell similar fates for other towns.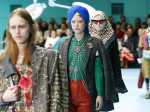 Nordstrom has apologized to Sikhs for selling a turban they found offensive, but a representative with the U.S. community's top civil rights organization said they are still waiting to hear from the Gucci brand that designed it.
Hundreds of demonstrators marched to the Alabama Capitol on Sunday to protest the state's newly approved abortion ban, chanting "my body, my choice!" and "vote them out!"
A federal count shows the number of homeless people increased by double-digit percentages in three San Francisco Bay Area counties over two years as the region struggled to tackle the growing problem.
Americans are slipping ever deeper into hock. To cope, many people turn to debt consolidation loans, cash-out mortgage refinancing and retirement plan loans that promise relief but could leave them worse off.
The federal appeals court ruled Friday the Trump administration acted in an "arbitrary and capricious" manner when it sought to end an Obama-era program that shields young immigrants from deportation.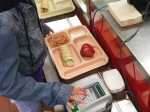 After a flood of angry Facebook comments and phone calls, a Rhode Island district last week abandoned its plan to serve cold sandwiches to students whose families owe money.
It was the dress blue uniforms that drew John Thompson to join the U.S. Marines, where black men were not welcome, so he could defend a country that denied him the rights he wanted to fight for.
1 thru 10 of 12630 Stories