Gay Atlantic City: The Latest
The U.S. and Turkey agreed Thursday to a cease-fire in the Turks' deadly attacks on Kurdish fighters in northern Syria.
The White House acknowledged Thursday that President Donald Trump's decision to hold up military aid to Ukraine was linked to his demand that Kyiv investigate the Democratic National Committee and the 2016 U.S. presidential campaign.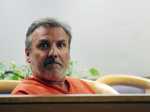 A man accused of killing a woman who was seen strangled in videos on a digital memory card was charged Thursday with the death of another woman, authorities in Alaska said.
Placido Domingo will not receive a European cultural award this weekend in Vienna as previously announced.
The vast catalog of storied Japanese animation house Studio Ghibli is heading to the new HBO Max streaming service.
National Institutes of Health (NIH) and Massachusetts General Hospital (MGH) researchers have identified a new use for tesamorelin which may help reverse liver disease in those living with HIV. Read the highlights of the NIH press release here.
The Aids Healthcare Foundation (AHF) called on October 5 for Gilead Sciences Inc. to cut prices of pre-exposure prophalaxis drug Descovy. The new medication,was recently FDA approved amid controversy concerning its limited lab testing demographics.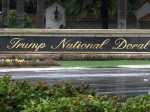 The White House said Thursday it has chosen President Donald Trump's golf resort in Miami as the site for next year's Group of Seven summit.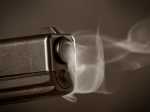 Police in Kansas City have a man in custody for fatally shooting a transgender woman, Brianna "BB" Hill. This is the fourth murder of a transgender person in Kansas City this year. The city has a reported 118 homicides this year in total.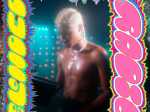 Frank Ocean's Blonded brand is set to host a queer club night called PrEP+, so named for the HIV prevention drugs, and to imagine what the 80s would have been like if PrEP had existed then.

The portion of Americans with no religious affiliation is rising significantly, in tandem with a sharp drop in the percentage that identifies as Christians, according to new data from the Pew Research Center.
"Arrow" star Colton Haynes and celebrity florist Jeff Leatham have reached a divorce settlement a year after filing. The couple additionally decided to waive spousal support. Read more about their settlement here.
With a trial looming, major drug distributors and manufacturers are pressing to settle thousands of claims against them related to the nation's persistent opioid crisis.
Scientists have discovered a mash-up of two feared disasters — hurricanes and earthquakes — and they're calling them "stormquakes."

Under the Affordable Care Act, nonprofit hospitals are required to provide free or discounted care to patients of meager incomes — or risk losing their tax-exempt status. These price breaks can help people avoid financial catastrophe.
On the picket lines at a General Motors transmission plant in Toledo, Ohio, passing cars honked and striking workers celebrated a tentative contract deal by munching on 10 pizzas dropped off by a supporter.

"Binging with Babish: 100 Recipes Recreated from Your Favorite Movies and TV Shows" offers edible inspiration from some of our favorite fictional characters.
Hospitals have become so overzealous in fall prevention that they are producing an "epidemic of immobility," experts say.

This is the site of Expo 2020, a world's fair that will be hosted by a city-state that is already home to the world's tallest building, the busiest airport for international travel, an indoor ski slope and other modern marvels.

Downtown Las Vegas celebrated its largest Pride yet, with a fabulous nighttime parade and a day and a half of festival fun.