Catch the latest reports on your favorite (or not-so-favorite) celebrities at PopUps.
Actor Taron Egerton may be new to Instagram but he sure knows how to keep his fans excited.
Not long after her split up from fiancé Christian Carino, Lady Gaga is getting close to actor Jeremy Renner, according to a report from Us Weekly.
After reports of rumors that Lady Gaga is pregnant, the pop star and Oscar winner took to Twitter to confirm the news — sorta.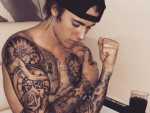 Justin Bieber hasn't been as active on Instagram as he has been in the past and his latest posts have been alarming some fans.
Lady Gaga may be celebrating her recent Oscar win but the singer may be also be celebrating rewatching things with a friend.
A photo of a statue of a shirtless Abraham Lincoln is going viral, thanks to Twitter users who are not holding back their thirst for the depiction of the 16th president of the United States.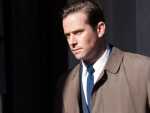 Rumors are spreading that Armie Hammer is in talks of taking on the role of Batman.
Troye Sivan is celebrating three years togehter with his boyfriend, model and photographer Jacob Bixenman.
Justin Bieber and his wife, model Hailey Bieber, are covering the March issue of Vogue and the "Sorry" singer opens up about his addictions, including sex.
Former U.S. Rep. Aaron Schock has been out of the spotlight for some time now but recently resurfaced on Instagram, sharing videos of an Elton John concert and a photo with Sam Smith.