The TV version of "Love, Simon," which will debut on Disney's upcoming streaming service Disney+, has cast its lead along with other roles in the series.
There are some physicians who forbid their patients from going online to type in their symptoms, fearing they'll get incorrect information or become more anxious. Dr. Lisa Sanders is not among them.
Every tense filled minute of television's #1 show is now available on Blu-ray, DVD and Digital! "The Walking Dead" The Complete Ninth Season says good-bye to one of its stars while pushing the story further than ever.
Brian Austin Green says if Tori Spelling, Jennie Garth and the other creators of "BH90210," had approached him with a standard reboot of the 90s drama, he would've said no.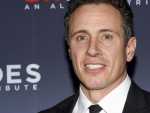 CNN says it completely supports anchor Chris Cuomo after he was seen on video threatening to push a man down some stairs during a confrontation after the man apparently called him "Fredo," in a seeming reference to the "Godfather" movies.
"Big Brother" houseguest Jack Matthews discusses offensive remarks he made last month and apologizes for them.
HBO is sharing the trailer for the third and final season of "The Deuce."
Apple is giving a first look at its upcoming web television series that is centered on a behind-the-scenes view of early morning TV news.
Co-creator of "Pose" Ryan Murphy revealed Friday that the drama's second season finale will come with a big surprise.
In the second season of HBO's "Succession," which debuts Friday, the Roy family is at war; with each other and the world around them.