1 thru 10 of 4781 Stories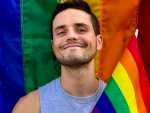 NBC has bought a comedy about a gay father and son called "Like Son, Like Father" from writers Nick Lehmann and Matt Hubbard. The show is now in development
"Game of Thrones" has dominated the Emmy Awards with the formidable power of, say, your average fearsome, flame-belching dragon. Same goes for "Veep," but picture a cutthroat politician instead.
Jessica Lange starred in four seasons of "American Horror Story" and recently made a return to the FX anthology series last year. But speaking with The Wrap, the Oscar-winning actor said she'll likely never return to the show.
Demi Burnett and Kristian Haggerty have made "Bachelor" franchise history for the second time, becoming the first same-sex couple on any of the hugely-viewed shows to get engaged.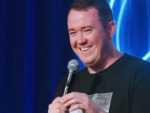 After Shane Gillis was fired from "Saturday Night Live" for using Asian slurs and making homophobic remarks on a recent podcast, Variety is reporting that the show hired the comedian in the first place in order to appeal to conservative viewers.
NBCUniversal announced its streaming service this week. Called Peacock, the network also revealed that it'll be rebooting the beloved early 90s teen sitcom "Saved by the Bell."
"Schitt's Creek" is unfortunately coming to an end but Pop TV, the network that airs the beloved comedy in the U.S., announced the Season 6 airdate.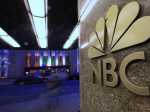 Comcast's NBCUniversal said Tuesday that its upcoming streaming service will be called Peacock, in an homage to NBC's logo. It will become the home for some of the company's most popular shows, including "Parks and Recreation" and "The Office."
The latest season of "Dancing with the Stars" kicked off Monday night and the world got to witness President Donald Trump's former press sectary Sean Spicer dance the salsa.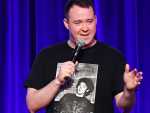 "Saturday Night Live" has rescinded its invitation to a cast member who posted a video last year in which he used a racial slur for Chinese people and derided Asians trying to learn English.
1 thru 10 of 4781 Stories