Jason Momoa is a hottie. Aquaman is a mess.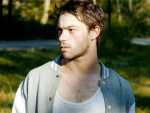 This powerful story about a young French street hustler is disturbing, but also completely unmissable
Jennifer Lopez stars in "Second Act" available now on Blu-ray, DVD and Digital HD. It's a joyful and warm comedy, and really features Lopez at her best.
Western critics took issue with the Queen/Freddie Mercury biopic "Bohemian Rhapsody" over its apparent straight-washing of the rock front man but China took things further, completely erasing any mention of queerness in the musical drama.
Kodak says a new beer hitting the market can be used to develop its Super 8 movie film.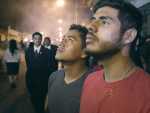 This stunning award winning coming-of-age tale with world-wide appeal is only the 2nd LGBTQ movie to be made in Guatemala.
On October 11. 2014, a Filipino trans woman named Jennifer Laude was murdered in a hotel room. The suspect was a 19-year-old American sailor. The incident sparked an international incident - and serves as the crux for a powerful look at gender violence.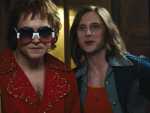 The director of the Elton John biopic "Rocketman" took to Twitter to address rumors that a gay sex scene was cut from the film.
The director behind the 2018 breakout horror drama "Hereditary" had some choice words to describe upcoming movie "Midsommar."
Jordan Peele has done it again. Two years after the filmmaker's "Get Out" became a box-office sensation, his frightening follow-up, "Us," debuted with $70.3 million in ticket sales, according to studio estimates Sunday.