Top Story
On a segment with "Good Morning Britain," Grammy Award-winning producer Mark Ronson revealed that he identifies as "sapiosexual."
1 thru 10 of 14036 Stories
In space, can someone hear you crack?
"Between Two Ferns: The Movie" is a feature-length struggle to be something that it never was, and as a result we lose the very thing that initially made it so interesting.
The film version of the beloved TV series is a comfy, charming lark, but doesn't add anything truly essential to the story and history of the characters we know and love.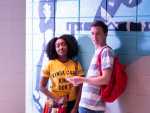 This may be a camp comedy, but it still reminds us how dangerous in the U.S. for people to embrace their sexuality.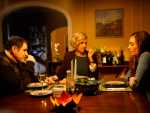 Fans of fantasies and illogical psychological drama might be happy with the unhappy story of a sad sack named Felix and his "Auggie" - short for "augmented reality."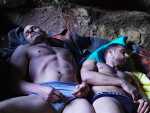 Writer-director Tor Iben tinges a sweet love story with a little classical mythology with this sweet charmer.
Don't miss your chance to cheer young love as everyone should be free to experience it.
Roy Cohn is described in this doc as a man who was cold, calculating, vicious, and very much the godfather of today's style of evisceration politics.
In significant and touching ways, we witness tale-telling and torch-passing as one generation of musicians informs the next, sharing memories.
The mesmerizing journey of an undocumented trans girl in NY is the subject of this excellent movie produced by, and starring, over 50 members of the trans community.
1 thru 10 of 14036 Stories