Country music queen Loretta Lynn has big plans for her 87th birthday this April in the form of an all-star tribute concert featuring Jack White, Garth Brooks, George Strait and many more.
Kylie Jenner's birth announcement is no longer the most-liked post on Instagram.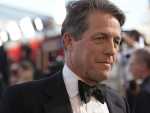 British actor Hugh Grant has a plea for the thief who broke into his car: Please return the script that inside.
Controversial YouTube star Logan Paul is responding to a backlash that ensued last week after saying on his podcast that he's "going gay" for the month in March.
A whirlwind romance is leading to an engagement for actor Chris Pratt and Katherine Schwarzenegger.
Illinois officials say a concert in Springfield that was to be hosted by R. Kelly cannot take place in the wake of new sexual misconduct allegations against the R&B star.
Amber Heard may be playing Aquaman's love interest in the mega-hit DC Comics movie, but perhaps she could also be Wonder Woman's as well, at least in her personal life.
Controversial YouTuber Logan Paul is coming under fire for saying he's "going gay" this March.
"Riverdale" actor Tommy Martinez is starring in a new Freeform series called "Good Trouble" where he plays a biseuxal graphic designer. He recently opened up about his own sexuality, discussing an encounter with a man.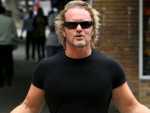 Australian actor Craig McLachlan has been charged with eight counts of indecent assault and one count of common assault after being accused of sexual misconduct by three women who worked with him in a stage musical.