1 thru 10 of 7109 Stories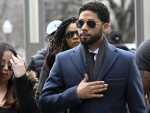 Prosecutors on Tuesday abruptly dropped all charges against Jussie Smollett, the "Empire" actor who was accused of lying to police about being the target of a racist, anti-gay attack in downtown Chicago, his attorneys said.
Former cohost of "The View" Elisabeth Hasselbeck appeared on "Fox & Friends" Tuesday and reacted to news that her cohost Rosie O'Donnell once had a crush on her.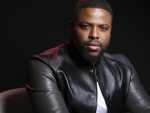 Winston Duke went from relative obscurity to being a household name with his first film and he wasn't even the lead, or second or third performer listed for that matter.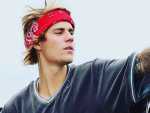 Don't expect new music from Justin Bieber anytime soon.
Actor Taron Egerton may be new to Instagram but he sure knows how to keep his fans excited.
Bar patrons in New York's Greenwich Village were in the right place at the right time when Adele and Jennifer Lawrence showed up.
U.S. prosecutors on two coasts have charged President Donald Trump critic and attorney Michael Avenatti with extortion and bank and wire fraud.
Actress Candace Cameron Bure says "family sticks together no matter what," in what seems a sign of support for "Fuller House" co-star Lori Loughlin, who has been charged in an alleged college admissions scandal.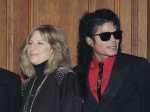 Barbra Streisand apologized Saturday for her remarks about Michael Jackson and two men who have accused him of sexual abuse, saying that she should have chosen her words more carefully and that she admires the accusers for "speaking their truth."
Barbra Streisand elaborated Saturday on her highly criticized remarks about Michael Jackson, saying that she feels "nothing but sympathy" for the men accusing the late star of sexually abusing them.
1 thru 10 of 7109 Stories