1 thru 10 of 7632 Stories
On a segment with "Good Morning Britain," Grammy Award-winning producer Mark Ronson revealed that he identifies as "sapiosexual."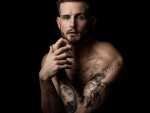 "Younger" star Nico Tortorella has a new book in which the actor opens up about sexuality, gender, their love life, substance abuse and run-ins with celebrities, including Ashton Kutcher.
"Queer Eye" food and wine expert Antoni Porowski is the latest celeb to visit BuzzFeed and read your thirstiest tweets about him.
A hearing Wednesday on the future of the court conservatorship that for 11 years has controlled the money and affairs of Britney Spears ended with no decisions made and no appearance from the pop star.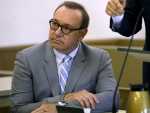 A massage therapist who anonymously accused Kevin Spacey of sexual misconduct has died, according to a notice filed in court by the actor's attorneys. The news comes ahead of the case going to trial.
Lady Gaga may have found her next role.
Love is in the air!
Comedian Sacha Baron Cohen asked a federal judge to dismiss Roy Moore's defamation lawsuit over a television segment that lampooned Moore in the wake of sexual misconduct allegations.
Actress Afton Williamson's claims of misconduct against her on the set of "The Rookie" weren't substantiated by an independent investigator, according to the ABC drama series' producer.
A forum on LGBTQ issues featuring the presidential contenders for next year's elections is set to be hosted by "Pose" star Angelica Ross.
1 thru 10 of 7632 Stories