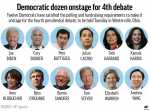 A dozen Democratic presidential candidates will meet on Tuesday for the most crowded presidential debate in modern history. The three front runners face the most intense spotlight.
If Roland Henry had died in a different part of the country, his organs might have been recovered. And lives could have been saved.
California Gov. Gavin Newsom on Friday signed a law that will make the state the first to allow employers, co-workers and teachers to seek gun violence restraining orders against other people.
Germany's security services said Tuesday they're seeking greater powers to fight the kind of far-right extremism behind last week's synagogue attack, including requiring internet companies to report illegal hate speech to police.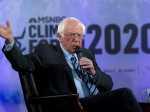 Bernie Sanders has released a major proposal to "end corporate greed and corruption" by requiring large companies to give ownership stakes to their workers.
It was a week of caustic rhetoric by President Donald Trump over Syria and the impeachment inquiry, and truth often took a beating.
From Minnesota to Vermont, at least five states and Washington, D.C., have done away with Columbus Day celebrations in deference to Native Americans, though the federal Columbus Day remains in place.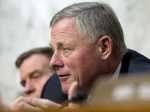 Top Republicans eager for a united GOP front will be eyeing retiring lawmakers for signs of cracking as Democrats' impeachment inquiry of President Donald Trump heats up. So far, there's no indication that the retirees are about to crack.
From Syria to Ukraine, new fault lines and tensions are offering the Kremlin fresh opportunities to expand its clout and advance its interests.
Poles were voting Sunday in a parliamentary election that the ruling nationalist Law and Justice party was favored to win, buoyed by the popularity of its conservative agenda and generous social spending.