The Food and Drug Administration said it will resume inspections of some of the riskiest foods such as cheeses, produce and infant formula as early as Tuesday.
Besides the economic impact, a shutdown warps the nation's capital on a cultural, recreational and logistical level -- touching everybody from garbage collectors to young parents, prospective newlyweds to aspiring Eagle Scouts.
With the government mired in shutdown week four, President Donald Trump rejected a short-term legislative fix and dug in for more combat Monday, declaring he would "never ever back down."
Efforts to legalize marijuana for recreational use in New York are gaining steam, and Gov. Andrew Cuomo predicts a bill will pass this year. But don't expect to see pot shops opening up from Brooklyn to Buffalo anytime soon.
The rules that govern recreational marine fishing in the U.S. will get an overhaul due to a new law passed by Congress, and the country's millions of anglers and the groups that stake their livelihoods on them hope the changes will bring better management
Caitlin Hyland's New Hampshire jail cell looks like those of many of her fellow inmates, featuring family photos, a few books and a cot. But one thing sets it apart: The cage on the floor for a 10-week-old puppy.
President Donald Trump, who has long put a premium on stagecraft, is discovering he cannot resolve the partial government shutdown simply by putting on a show.
Real estate developers and those in other business sectors take out substantially more permits than farmers for projects impinging on wetlands, creeks, and streams, and who stand to reap the biggest regulatory and financial relief.
When William Barr was attorney general in the early 1990s, he was outspoken about some of America's biggest problems. Now Barr is poised to return to the same job in a dramatically different Washington.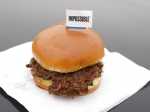 More than four months after Missouri became the first U.S. state to regulate the term "meat" on product labels, Nebraska's powerful farm groups are pushing for similar protection.