Amazon's Jeff Bezos challenged other retailers to raise wages and improve benefits for their employees, saying the competition will help everyone.
After the arrest of WikiLeaks founder Julian Assange in London, his lawyer was quick to characterize it as an assault against the rights of journalists all over the world who seek to uncover secrets. But was it quite that clear?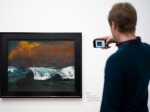 A Berlin museum is opening an exhibition based on years of research into expressionist painter Emil Nolde that chips away at the remnants of his image as a victim of the Nazi regime.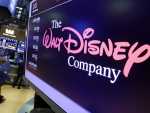 Disney raised the curtain on a hotly anticipated video steaming service that's aiming to topple industry pioneer Netflix, once a valuable ally of the Magic Kingdom.
A majority of office workers grade their job a B-, according to new research. Which begs the question, do Americans really love what they do?
Kentucky Fried Chicken's new take on Colonel Sanders is... a C.G.I. social media influencer with a six pack.
The supermarket tabloid under fire for paying hush money to a former Playboy model to help Donald Trump in his 2016 presidential campaign is on the auction block.
Soft drink companies and lobbyists spent $11.5 million at the state and local levels in the past two years in California to block proposals such as taxing sugary beverages and slapping health warnings on their drinks.
"Ethical AI" has become a new corporate buzz phrase, slapped on internal review committees, fancy job titles, research projects and philanthropic initiatives.
New technology is being used to search for untapped oil in an Alaska bay that is already an established source of fossil fuel, according to officials.